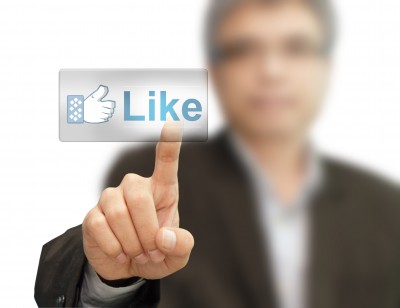 Getting a potential customer in Facebook is easy for a multi dollar company, but what about the brick and mortar companies? How can they hope to compete with these big organisations? The answer of course lies on smart advertising. You just can't hope to create an account and leave it as is, you should do all lot of campaigning in order for people to stumble into your company.
But the question is how exactly do you campaign for your company? Take a look at some of these suggestions:
Create a Brand Think of branding as giving a personality to your company. The more unique the personality the more your customers will identify to it. A successful branding will ensure that you will stand out among your competitors and at the same time you will gain loyalty with your customers.
The idea of making a brand will start with the creation of your account. Make sure that whatever identity you have picked should be something that your customers are comfortable within your line of business. Then design the posts of your Facebook account to the identity you have picked.
For example, if you have decided to have a company that is zany and wild for an outdoors travelling business, then make sure that you will posts with stunts and wild experiences gained from travelling with your company.
Build a Community Once you have created an identity to your company, its time to find the community that your company will interact with. Understand that this will require some work and research, so don't expect it to happen overnight. What you need to do is hand-out a link to your customers on your Facebook page. Or better yet ask them about their account, that way your company will be the one to invite them to your groups. Your next task will be to create a group page where you will add all to the people that have given their accounts to you.
The group page will serve as a means for your buyers to hear news about your company, answers questions about the product, and interact with other customers as well. Finally, you can even hold out games and contest to keep the interest in your group intact.
Align with other Social Media You should know that not all people use Facebook, which means your online presence shouldn't be just restricted to that site. Fortunately, it is easy to link up your Facebook accounts to other social networking sites. By just posting a link to your other accounts, you will be able to interact with other people from different Web pages. Once you have the hang of gathering followers your ability to advertise your product will mean that if you buy social media services your exposure will be greater.
Understandably, sometimes you need a boost in order for people to notice what your business is doing your next option then is to buy Facebook likes. This simple action will help you gain curiosity among surfers as to why your posts are so famous. Once that happens you will easily gain followings.